"Today we practice healing – it's a gradual process, and it takes 3 things: time,..."
– Manduka's Facebook page [I removed a hashtag and added an Oxford comma] (via jber)
Yog
I landed a solid 8 second, free standing, unassisted handstand today. Rolling up from navasana and forward on top palms, kicking legs high and BOOM! It stuck and I was like "WAIT! Does anyone see this right now? DOES ANYONE SEE THIS AWESOME HANDSTAND HAPPENING RIGHT NOW?" And as I held it in all it's glory my yoga teach spotted me and said, "Now drop into chaturanga,...
One year
One year ago I was making an epic journey from Hong Kong to Myanmar launching a three month journey around Asia. Tonight I am sitting on a couch in northeast Portland watching Almost Famous waiting for the weekend.  Life is funny. It has its ups and its downs. Its adventures and its lulls. Its moments to remember and its moments to relax. One year. Wonder where life'll take me in March...
Burning Sage
Friday was March 1st. Start of a new month. A little bit of change came to our office on Friday and as a way to start fresh and new, I decided to burn some sage. Burning sage is meant to cleanse the space you are in. I tend to burn sage whenever there is a negative vibe and it always resets and freshens things up. So, as an expert in this practice, I took my sage, lit one end of it and circled...
Srsly...
Uncle Peter has encouraged me to blog. I feel like my life here in Portland is a bit bland as compared to living abroad, but I do suppose I have some antics to share that might give you a giggle here or there. I am currently working for a matchmaking company. You know- A dating company that matches people together the old fashion way. I am my clients' good friend that has a lot of GREAT...
3 tags
So Portlandish
I am so turning into a Portland hipster! Today I went by BUS to the LIBRARY then out with my YOGI friends to stop and get a PIERCING and a cup of STUMPTOWN COFFEE then off to the ART MUSEUM before refueling at a FOOD CART and finishing the day with some YOGA. And I did all of this in the RAIN.
3 tags
December 21st
I called my sister today to catch up and tell her I was coming home for Christmas since I'm not able to make it home for Thanksgiving. I told her I fly in the evening of December 21st. "Oh, we aren't going to be here then," she told me sadly. "What?" I protested! "You said you'd be around for Christmas this year since you are going away for...
1 tag
Ants in my pants
Anna and I have a slight infestation problem. We've got ants. They are everywhere. But not in huge hoards like you usually find them. Just one randomly crawling around. And by randomly, I mean it. I found one on my bedspread. I found another in the basin of the tub. Another on the RIM OF THE TOILET. I was watching tv and found one crawling on my hand. We once saw them crawl up through a knot...
2 tags
More, puh-rease.
I have had a couple requests to blog more. So to the two of you who actually still read this, I dedicate this to you! Uh, life in Portland is good. It started raining. I haven't taken my camera out in weeks. Although I should as the colors here right now are amazing. I suppose I have taken a lot of pictures though as it is required for my new job at the dating company I am now working for....
3 tags
Anonymous asked: What if I have gotten lost?
3 tags
3 tags
Karma
I moved to the gypsy neighborhood of Prague and lived crime free for a year. I lived in Seoul where I could openly leave my purse on a bar and come back to it after dancing for hours, everything in tact. I traveled for 3 months around SE Asia as a single woman, walking alone down streets, hopping on backs of bikes, exploring unknown territories and came out of it unscathed. I have been in...
4 tags
3 tags
3 tags
2 tags
2 tags
5 tags
3 tags
2 tags
3 tags
2 tags
Portlandia
Hey ya'll. So, I've moved to Portland. Blogging is lacking, cause life is kinda lacking. In the job search. Had no idea it would be this fun to do back in the States. I see now why so many people moved back to Korea. It's hard here. But, I love Portland. I am staying with some great friends, meeting some new friends, and learning the way around this great town. Plus, I am...
2 tags
What Seoul Once Looked Like →
With my favorite little cousins
And one Dumb Uncle:
3 tags
2 tags
A dog and a cat
2 tags
My best friend's best friends
Miss Lucy: Mr Beau: And her most favorite, Miss Raleigh Roo:
1 tag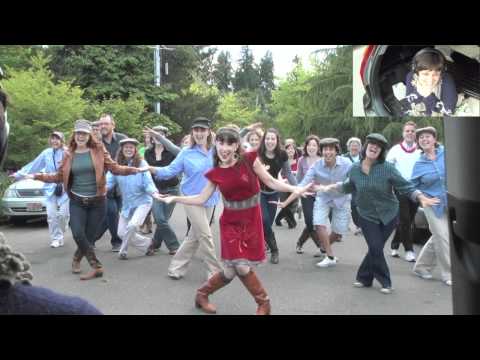 2 tags
3 tags
3 tags
2 tags
2 tags
Watch
Most off beat Mexican mariachi I've ever heard. All day up and down the beach they go. Sayulita, Mexico
3 tags
1 tag
4 tags
Friday
My Friday consisted of: Breakfast #1 in Sukhothai Lunch #1 in Ayuthaya Dinner #1 in Bangkok Breakfast #2 in Beijing Lunch #2 in San Francisco Dinner #3 in Sayulita! Que increible, no??
2 tags
Laos Kiddos
I love taking photos of the kids in this region. They are so adorable, so friendly, and so amused with foreigners…most of the time.
3 tags
3 tags
2 tags